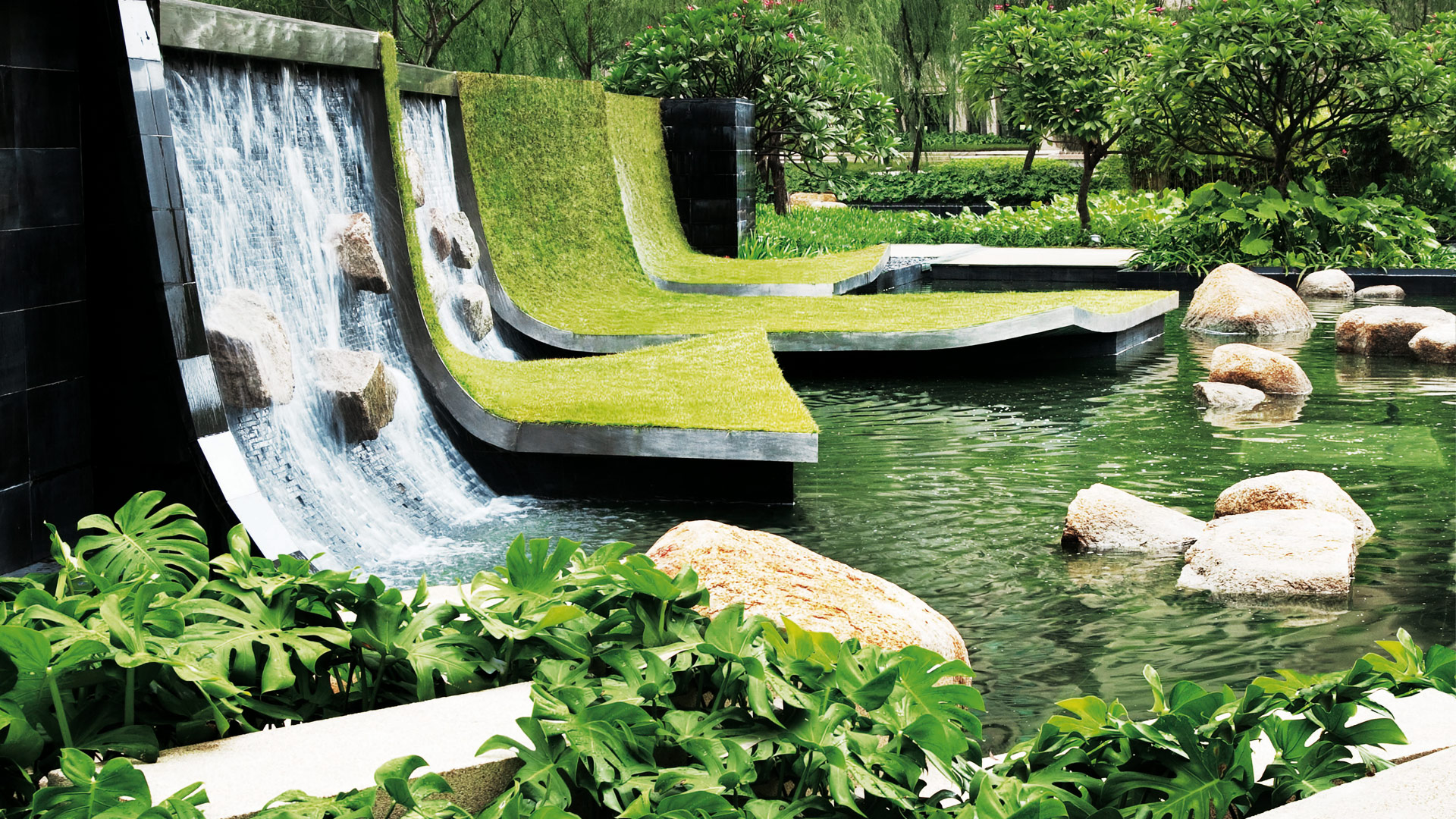 Xing Yuan
Xing Yuan
Client:
Zhuhai Yanlord Property Co., Ltd
The context of the condominium project's site - a seaside town - provided room for a more playful creation featuring shrewdly and subtly abstracted forms. Due to the huge scale of the site, the design followed the four phases of development, creating distinct zones that can be appreciated as a continuous sequence, a journey from the 'sea' to the 'mountain'.
The sequence begins with an 'aquatic' garden featuring parallel wave form sliding layers of timber, stone and planting. The second phase features concentric concrete rings, which give way in the third phase to a laidback tropical ambience. The sequence ends with a geological landscape, whose gardens and ponds are punctuated with boulders and exaggerated 'geological' forms that provide a visual connection to a range of hills that overlook the site.