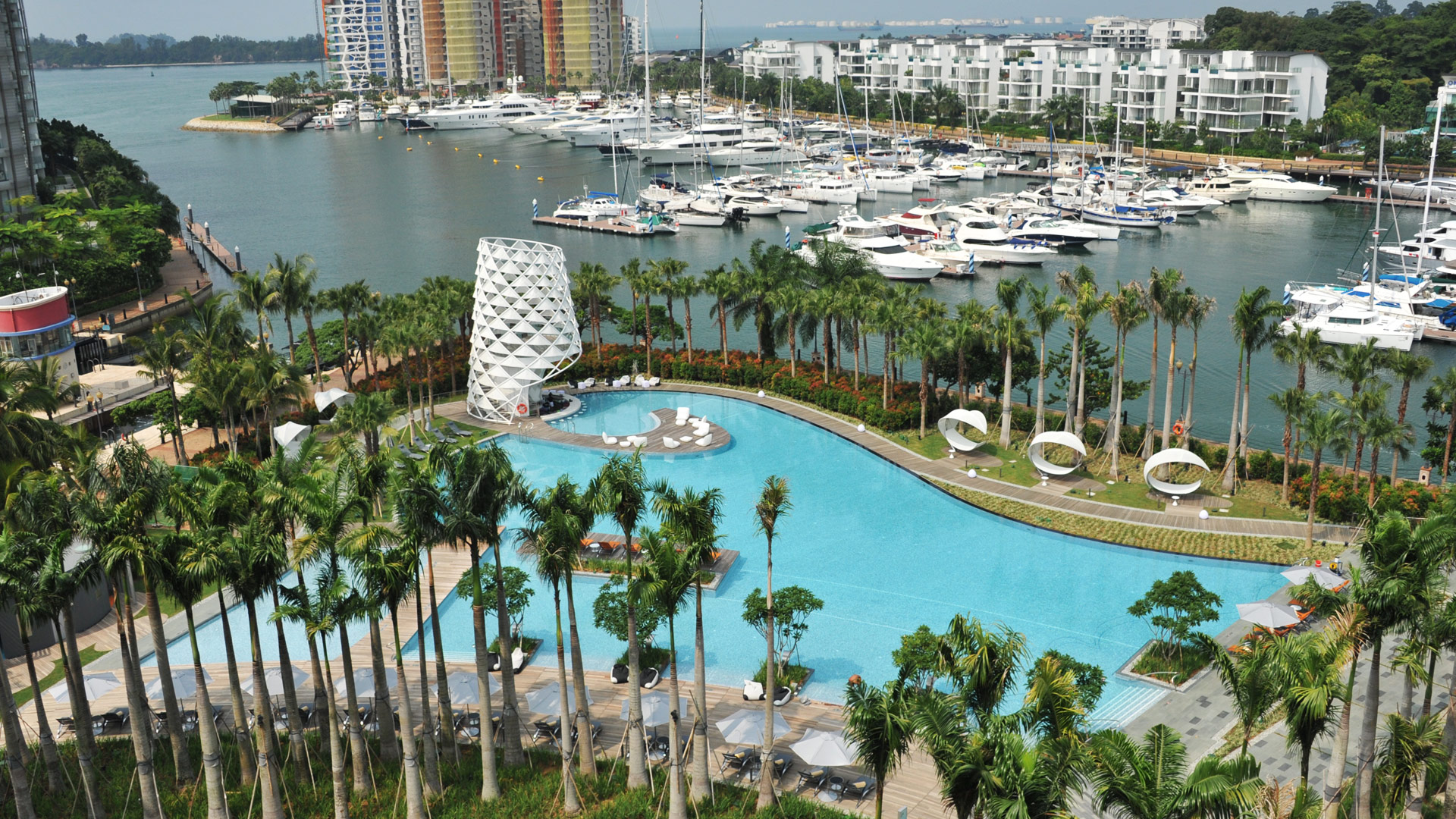 W
W
Location:
Sentosa Cove, Singapore
Client:
City View Place Holdings Pte Ltd
Capturing the essence of a luxurious waterfront lifestyle, the landscape unfolds as a series of functional spaces emerging from the interiors to the outdoors, framed by a lush palm forest. Transitional activity-islands floating on the water terrace compose a strong visual connection to the waters beyond while allowing a continuous flow of activities between the indoor and outdoor spaces.
The garden path that meanders through the water terrace offers various ways of experiencing the spaces – along the water's edge or in between the lagoons. The pool flows seamlessly with the Jacuzzi to encourage a fluid transition between swimming in an open arena and retreating to a quieter nook.