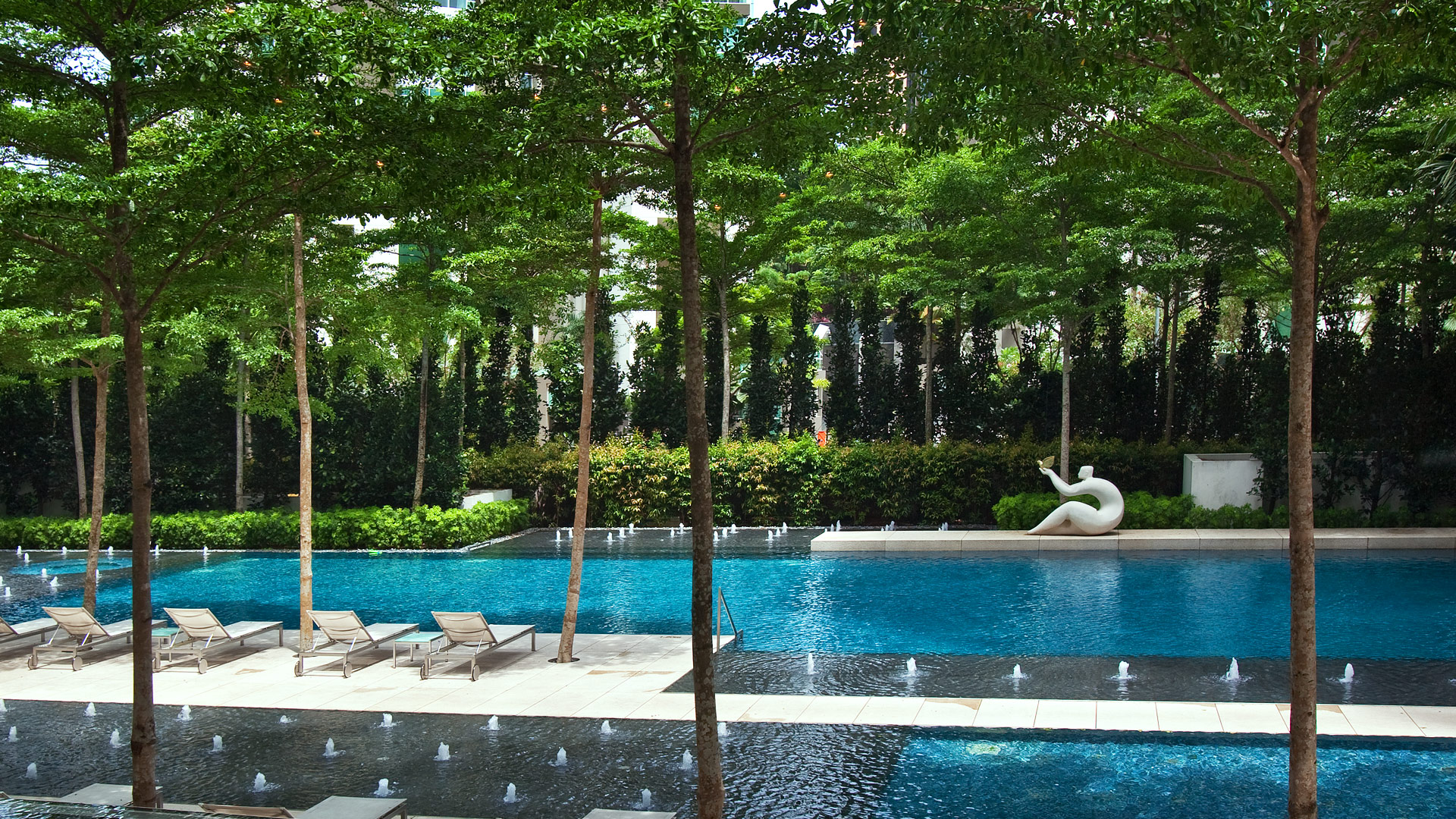 The St Regis
The St Regis
Location:
Tanglin Road, Singapore
Client:
Richmond Hotel Pte Ltd
The St Regis is an upscale hotel with adjacent luxury residential apartments, located in the heart of the city. The landscape design is conceived as a tropical haven focused on wide-scale green planning, reflecting the character of a 'City in a Garden'.
The elegant refinement of the development is accentuated with sculpted gardens, neat and linear, yet rich with foliage and lush greenery. Generous expanses of water and discreetly placed sculptures add a sense of grandeur. Columnar and conical shaped trees and tall shrubs provide layers of planting to imbue the space with privacy and serenity, creating a peaceful oasis sheltered from the harsh urban bustle.