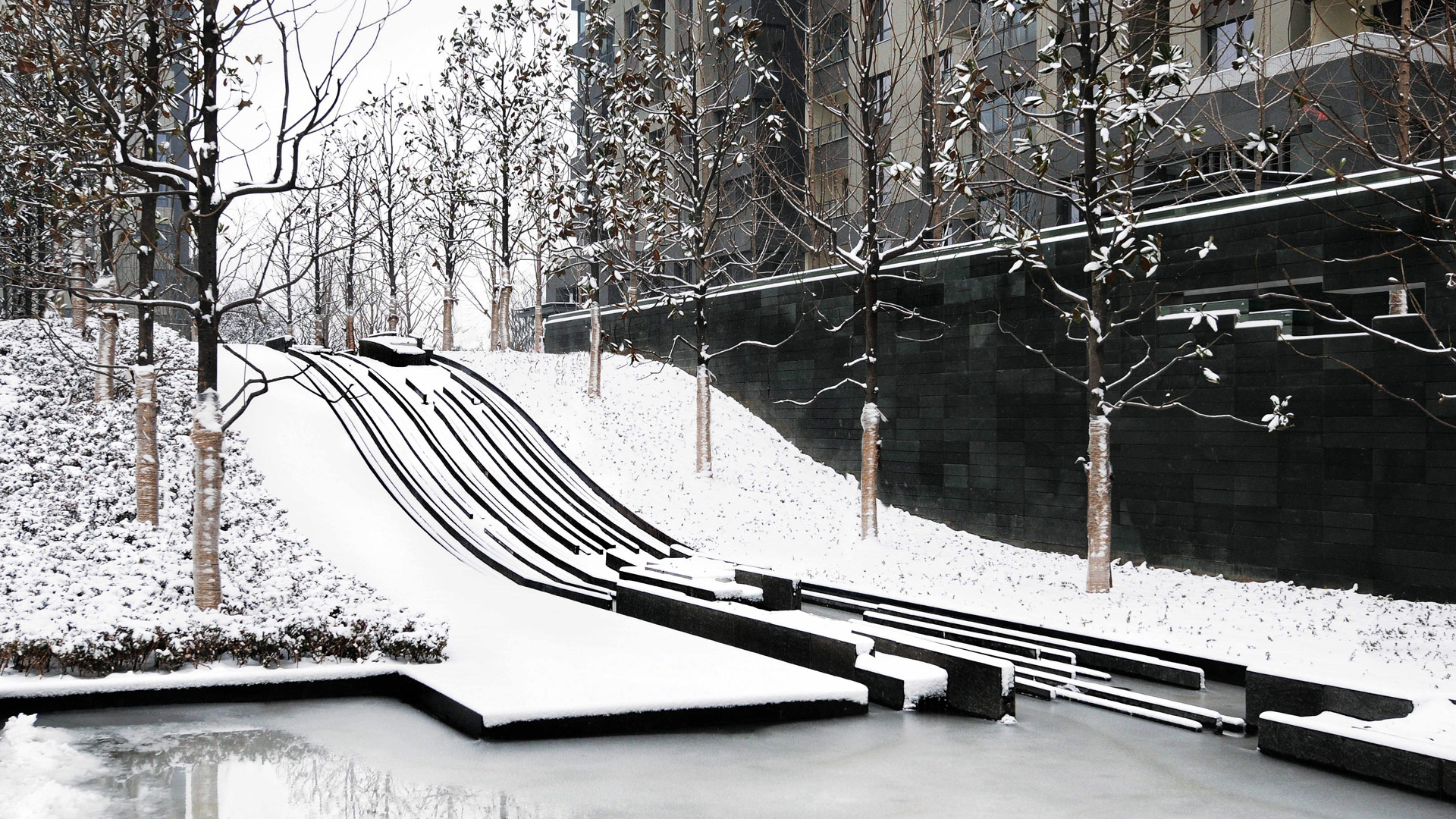 Jiang Wan Cheng Phase 1
Jiang Wan Cheng Phase 1
Client:
Nanjing Yanlord Property Co., Ltd
The apartment complex is set on a completely flat plain to the east of the Yangtze River, yet on a site too large to meaningfully respond to its riverland context. In landscaping the first phase of the development, comprising seven high-rise towers around a spacious central garden, Cicada's response was to create its own topography by elevating the rear half of the site by five metres, providing views over the adjoining riverland as well as creating a gradient for water courses and segregated environments.
The raised platform is treated as a secluded forest with winding paths, and streams that cascade down the slope to replenish black-tiled pools in the forecourt. Low terraces of grass, reminiscent of miniature paddy fields, blend with bands of curves within the pools to create an alluring horizontal vista.