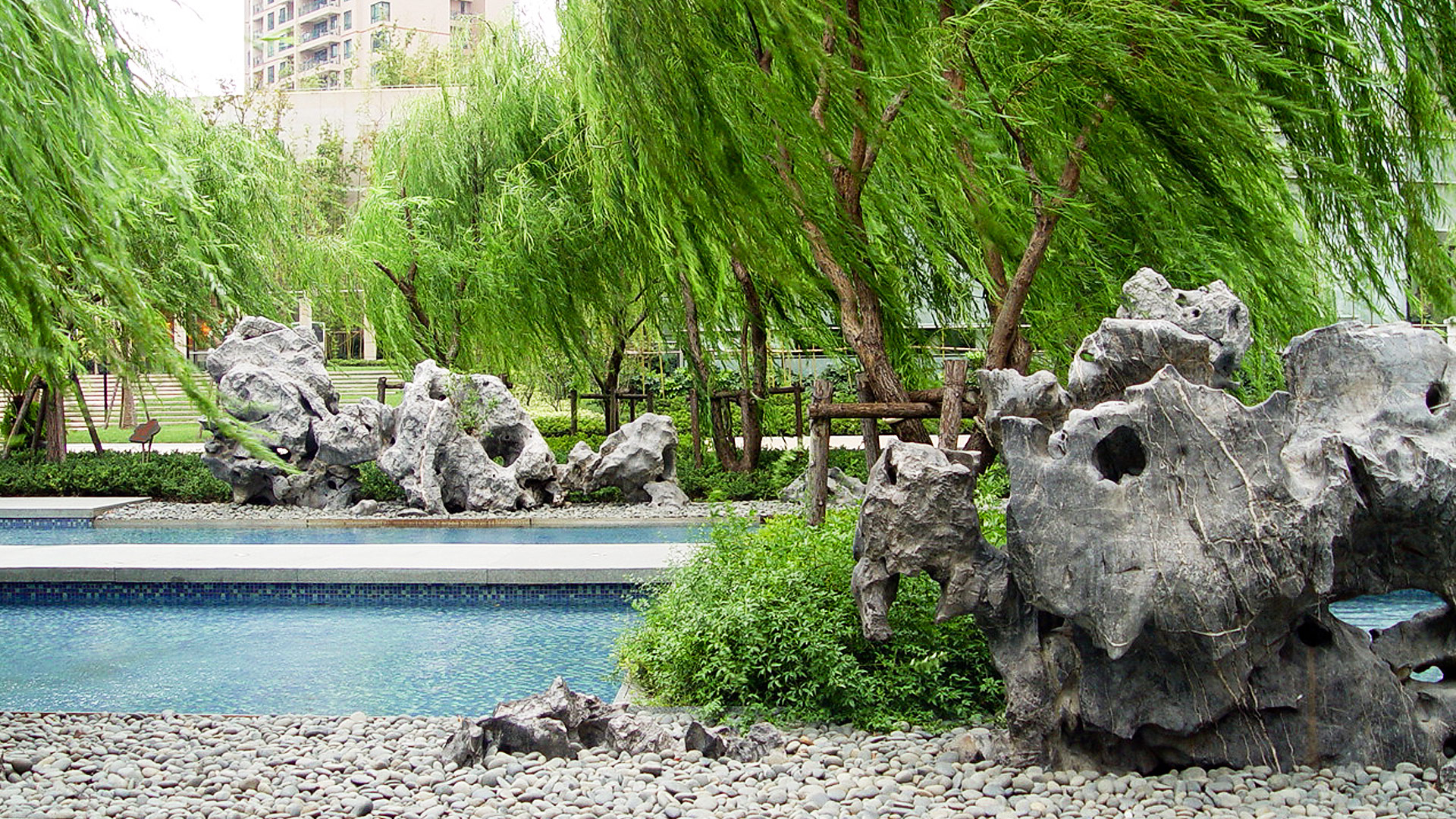 He Bin Hua Yuan
He Bin Hua Yuan
Client:
Shanghai Yanlord Property Co., Ltd
The He Bin Hua Yuan Riverside Garden is the garden component for 28 residential towers. Injecting a feeling of freedom and personal space into this huge monolithic complex, Cicada reinterpreted the traditional Chinese garden to suit the modern age. Mountain rocks were specially sourced and selected for their sculptural form and characteristic textural veining to provide a unifying focus. Their placement, in isolation over the higher terraces streaming down to strong linear formations in the lower gardens, serves to intensify space and scale vertically and horizontally.
An evocative landscape of soft swaying willows, shallow reflective pools and contemplative courtyards provides a sensual contrast, while bamboo hedges screen the edges of the site with functional communal spaces.