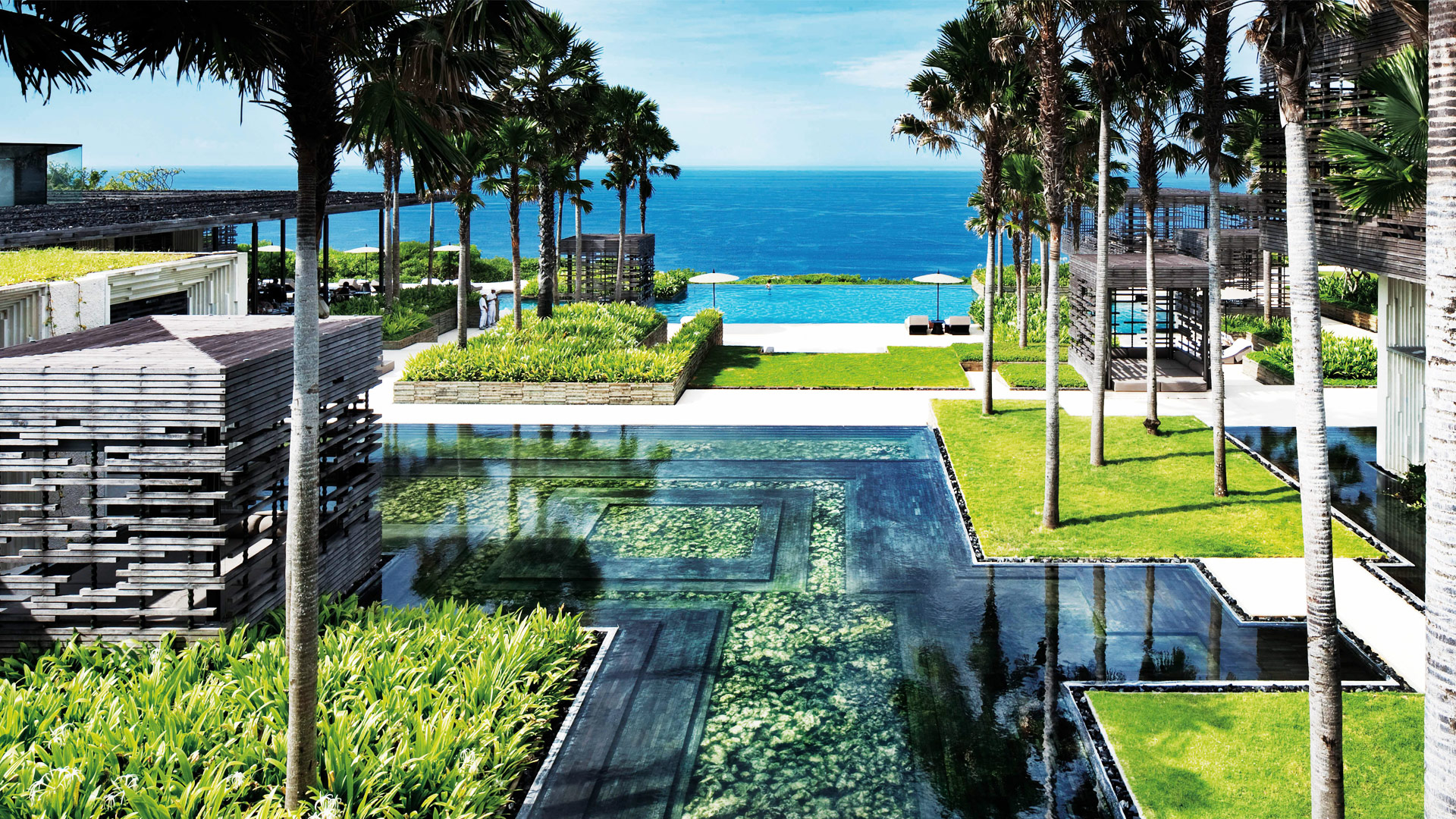 Alila Villas Uluwatu
Alila Villas Uluwatu
Client:
PT Nusa Pacific International
A luxury ecologically friendly hotel and villa development, Alila Villas Uluwatu is perched on a dramatic limestone promontory one hundred metres above the Indian Ocean at the southernmost tip of Bali – an area characterised by a dry, rocky savannah landscape. Embracing the natural constraints of a thin, delicate soil structure and an arid climate, Cicada's holistic approach sought to sustain and showcase the native ecology.
Existing farmer's walls were reconfigured to create natural terracing, laced with water cascades that change seasonally and are aerated by flow action. Local volcanic pumice rocks serve as natural insulation material, as well as supporting the growth of local vegetation on roof gardens. New indigenous evergreens tolerant of the aridity were introduced in an on-site nursery to encourage the proliferation of wildlife.